Coach's Corner: Meal Planning in Real Life
---
Jeni O'Neill
April 11, 2023
Meal Planning in Real Life
How to Get Healthy and Tasty Food on the Table More Efficiently
Meal planning is a frequent topic of conversation in health coaching sessions. How can you get in the 9-12 servings of vegetables AND hit your protein goals without turning cooking into your full-time job?

I asked you, the RIFM audience, that question and you had great ideas! So, if you'd like some inspiration to get into (and out of) the kitchen, while cooking healthy meals in less time with more joy, this post is for you!

If food is medicine, then our refrigerator is our medicine cabinet! Keep reading to learn some creative ways to stock that medicine cabinet in your kitchen with healthful, life-giving food while saving time, money, and waste.
Create Your Own Super Fridge
In his book, Tiny Habits, BJ Fogg talks about his system for consistently eating healthful meals – his "super fridge". His goal in prepping and stocking his refrigerator each week is to be able open it when he's hungry and eat anything in it – because all of the contents are healthy, planned, and prepped. I love this idea and have seen the fruit from efforts like this. My clients who create a habit of planing and prepping healthy foods can make more sustainable lifestyle change, and therefore have better outcomes.

I'd like to invite you to take a moment to dream about what your super fridge might look like. If you could wave a magic wand and open your refrigerator, what would you see? Make a list and then scan through the tips below to see if they might help you create your own custom super fridge!
Batch Cooking
Batch cooking is simply preparing and/or cooking foods in one session that you can then enjoy later in the week. This is a great time-saver, but sometimes the planning for batch cooking can be a bit overwhelming. So here are some tips for how to make your cooking prep more efficient while minimizing the planning time.

Preparing basic components for meals
This idea focuses less on planning specific meals for each day and more on simply preparing several components at one time to be combined into various meals later. Think of it as a capsule wardrobe for your refrigerator. By creating, for example, a big batch of grains (rice, quinoa), several servings of protein, a bunch of roasted veggies, and perhaps a sauce, you can mix and match to create meals from these components throughout the week.

Want a template to work from? I love this video from Downshiftology on batch-cooking components. She has lots of other inspiring meal-planning videos too!
Prepdish
This is one of my favorite recommendations for many of my clients.
Do you have decision fatigue over the dinner question? Feel like your head might spin around if someone asks, "What's for dinner?" One. More. Time? Prepdish is a great solution. I've used Prepdish for a couple of years now. I love that I can simply print the meal plan, order groceries, and execute the plan for a week of stress-free meals. The meals are always tasty and we enjoy the variety. This subscription service has taught me many time-saving skills while opening my eyes to some dishes and sauces that I wouldn't have tried. And we always eat more vegetables – and more colors- when I use Prepdish.

With super-fast, gluten-free, paleo, and low-carb menu options, this is a great option for many of us.

A Prepdish subscription costs $26/mo or $155/year. However it does go on sale on Mother's Day and Black Friday. You can use this link to try 2 weeks of Prepdish for free!

The Double and Freeze Trick
Double and freeze magic is such a simple strategy that it is often overlooked. Doubling that soup or meal and freezing it for next week leverages your time in the kitchen and gives you a night off down the road.

Batching Breakfast
I couldn't leave the topic of batch cooking without a note on breakfast. Who doesn't love to grab a tasty bite from the fridge in the morning without any prep? This video on chia pudding will inspire you to load your fridge with healthy breakfast options. There are also soaked oats and mini frittatas to consider.
Did you know that you can freeze smoothies? I like to make a big batch of smoothies and freeze them in wide-mouth pint jars. Just be sure to leave about an inch of headspace. Then move them to the fridge the night before to thaw or put them in a lunch bag to go the next morning.

One More Batch Cooking Idea

Danielle Walker's book, Healthy in a Hurry has been a hit with some of my clients. I have tried a few of the recipes and love the Burnt Broccoli! She has meal plans and prep-ahead suggestions in the book as well. if you try them, be sure to let me know what you think!

There's an App for That!
Several of you suggested meal planning apps that you like. Here are three of those that were most frequently recommended:
Whisk: A Free Meal Planning App
This popular, and free, meal planning app includes the ability to save recipes and generate a shopping list. One of our readers wrote:
I use the Whisk app. I can add my own recipes or they have suggestions. I can plan out meals for the week and make a grocery list from the meal plan. I love how I can find recipes through a google search, then "share" the page to the Whisk app and it imports automatically. I set up recipe categories, for example chicken dinners. I can edit and save tweaks of recipes and share recipes in a community group. I can choose which recipes to add to my meal plan and then it creates a shopping list. In the store, I can check off each item as I go. Very helpful and user friendly.
Paprika: The Mid Price Award
For only a one-time cost of $4.99, people love Paprika. It gets great ratings by PC Magazine. However, the desktop version is $29.99, so that is more of an investment if desktop is important to you.

Some features listed in PC Magazine's review on Paprika include:
Helpful cooking instructions
Excellent pantry system
Saves recipes from across the web
Customizable recipes and lists
Lets you add your own recipes
Creates well-consolidated grocery lists
Smartly prevents your phone from entering sleep mode, so you can easily glance at recipes
One-time purchase
The subtitle of "Outrageously Empowered Meal Planning" is no joke. At $49/year or $5.99 per month, this is definitely an investment. However, it does go on sale – half price – on Black Friday! I'm marking my calendar now!

Here are some of the features that people love about Plan to Eat:
Integration with Instacart
Has a custom "Prep Notes" feature that reminds you of think-ahead tasks like taking the chicken out to thaw or soak the beans overnight x number of days before it's scheduled in your plan.
A meal queue feature allows you to select a short list of gathered recipes to pull from when planning in the coming weeks. This is great for multiple people who like to have a say in the dinner menu. Perhaps that's why my friend with 7 kids loves this app! I think cooking real food for 9 people every single day makes her a professional meal planner and she loves this app and says it's worth every penny.
Here is a detailed list of features in an in-depth review if you'd like to hear more about Plan to Eat.
Best for Therapeutic Diets or Dietary Restrictions:
Don't let food sensitivities or therapeutic diets keep you in a cooking rut! These planning tools offer great inspiration and variety while supporting your health goals.
RealPlans is a subscription service that offers a huge database of recipes which can be filtered by your specific dietary needs. Need recipes that fit into an Autoimmune Paleo diet when you don't like cauliflower or shrimp? Done.
Healthy in a Hurry by Danielle Walker is a book of inspiration to anyone on a paleo, grain-free, or autoimmune protocol diet.
Prepdish, mentioned above, offers several meal plans included in their subscription. Choose from super-fast, gluten-free, low-carb, or paleo, all included in one subscription. Meal planning done for you!
The Weekly Template
Several of our followers said that they rely on a weekly "template" to help them to plan each week.

An example might look like…

Monday eggs, Tuesday taco (Mexican), Wednesday chicken & veggies, Thursday soup, Friday beef, Saturday Fish, Sunday Leftovers

Someone made the great suggestion to then organize recipes (via app or paper) into the chosen categories so meal planning is easier from a smaller list of possibilities. When meal planning, you might have a folder of egg recipes, Mexican inspired recipes, etc.

Some people like to choose a theme for the week, for example Asian, Mexican, or French dishes for the whole week. Dishes, sauces, and herbs would then mix and match for easier batch cooking and less waste. For example, you could use that cilantro-lime sauce on burrito bowls one night and a taco salad another, then use the rest of the cilantro in some soup later in the week.

Conclusion
No matter your food preferences, dietary requirements, or stage in life, meal planning is worth the effort to improve your health while saving time, stress, and money.

If you've been struggling with meal planning or are a little bored with your current system, give one of these ideas a try to mix things up. If you do try one of these ideas, head over to Facebook or Instagram and share a picture! I'd love to see your creation and hear what tips you have to make planning and preparing healthy meals easier, more efficient, and more fun!

Since 2010, Richmond Integrative and Functional Medicine has been helping people to restore their health and hope with an integrative approach to conventional and alternative medicine that's entirely science-backed. We at RIFM believe everyone is made for health. We offer a comprehensive, in-person patient membership program to ensure you get access to the care you need to thrive.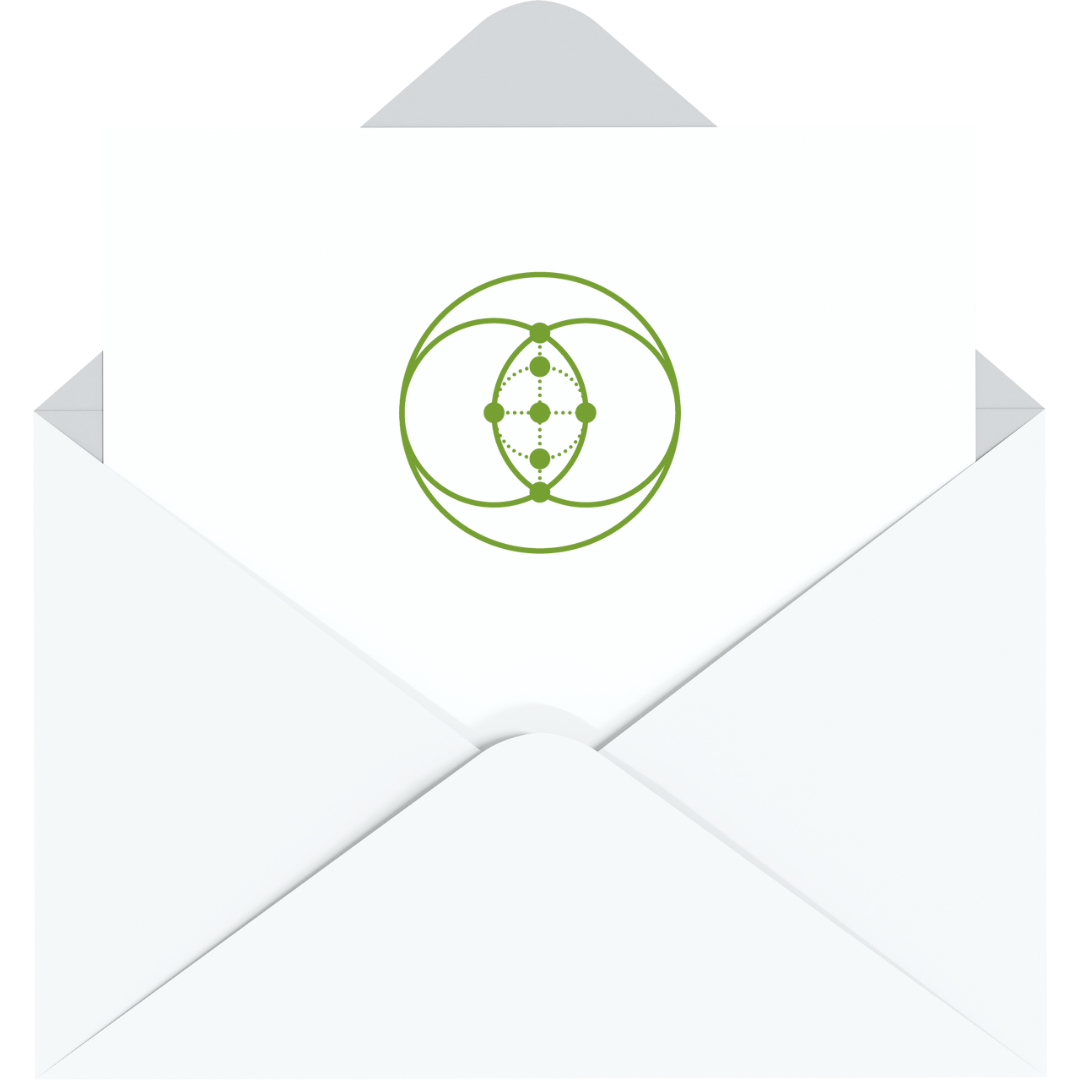 Don't Miss Out
Sign up for our newsletter and be the first to know when Dr. Hartman posts a new article.